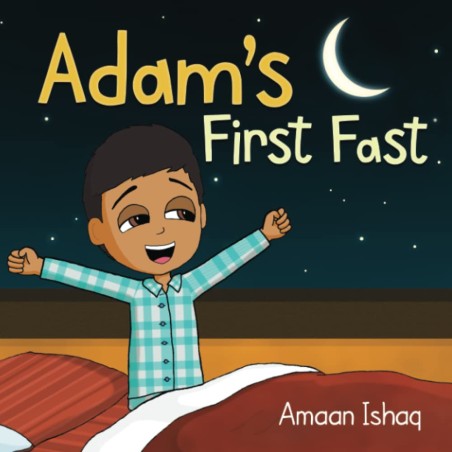  
Adam's First Fast
Teach your kids about why we fast during Ramadan and introduce them to the concept of Zakat with this fun and relatable Islamic story.
Food and video games. It's all Adam can think about as he attempts to complete his first ever half-day fast.
As he struggles to deal with the hunger, his frustration boils over when he doesn't get the video game system he had been asking for. What could possibly be more important than video games?
Follow along with Adam as he learns a valuable lesson about why we fast during Ramadan and the importance of giving charity to help those in need.
Author

Amaan Ishaq

Illustrator

N/A

Publisher

Independently Published

Date Published

02/10/2022

Total Pages

33

Type

Picture Book

ISBN-13

978-1777465957

Aisha's Rating

N/A

Possible Issues

Unreviewed

Reviewed

Unreviewed
8 other products in the same category: