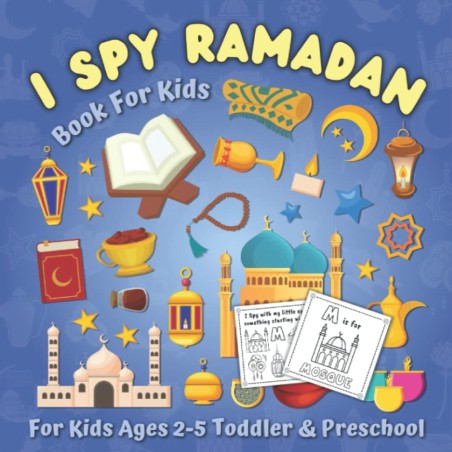  
I Spy Ramadan: Picture Book
A perfect book for little hands with toddler learners. They'll develop observational skills, learn to assign letters to objects, they will learn the basic symbols of the Ramadan holiday and they'll be having so much fun they won't even know they're learning!
Details:
35 Pages in total
Printed on high-quality paper
Beautiful designs appropriate for kids ages 2-5 and all ages
Soft glossy cover
Great Ramadan gift for both a boy and a girl!
8.5 x 8.5 Size - Perfect for little hands
Author

N/A

Illustrator

N/A

Publisher

Joshua Tigger Publishing

Date Published

03/25/2021

Total Pages

35

Type

Picture Book

ISBN-13

979-8728326717

Aisha's Rating

N/A

Possible Issues

Unreviewed

Reviewed

Unreviewed
8 other products in the same category: