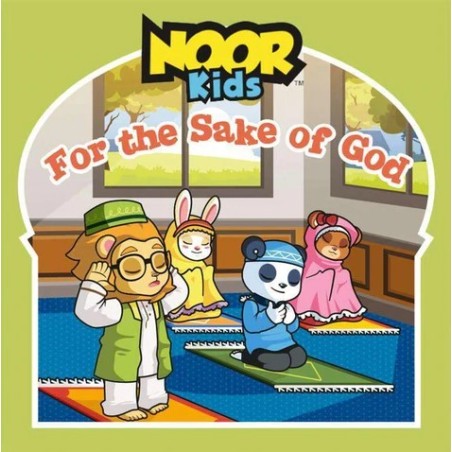  
Noor Kids: For The Sake of God
See more details at www.noorkids.com
https://noorkids.com/products/forgive-and-forget
Author

Noor Kids

Illustrator

Noor Kids

Publisher

Noor Kids

Date Published

N/A

Total Pages

N/A

Type

Comic Book
Picture Book

ISBN-13

N/A

Aisha's Rating

N/A

Possible Issues

Unreviewed

Reviewed

Unreviewed
Our Review
Synopsis:
Intention, or niyyah, is a vital part of our faith. In fact, it is a rukn (pillar) of salaah and other acts of worship. But what is intention and is it only important in acts of worship?
In this book, we explain what sincere intention is and why it is important. In our first story, "Dress for True Success," we show that our intentions must be "qurbatan ila Allah," for nearness to God, and our goal must be His satisfaction, rather than seeking to please people. When Amira tries different outfits in an effort to gain the praise of her classmates, she realizes that if she seeks to please people, she'll never be happy. After all, it is not even possible to please all people, and their praise should not be our aim.
Our second story, "Mindfully Muslim," teaches that intention is powerful because if we sincerely do everything for the sake of God, we can transform all of our mundane acts into acts that please Allah (SWT). Belief must go hand-in-hand with action. This is why the noble Qur'an repeatedly mentions, "Those who have faith and do righteous deeds" (95:6; 103:3, and others). Asad learns that worshipping Allah (SWT) can take many forms, and even physical exercise and gaining knowledge are acts that please Him.
8 other products in the same category: