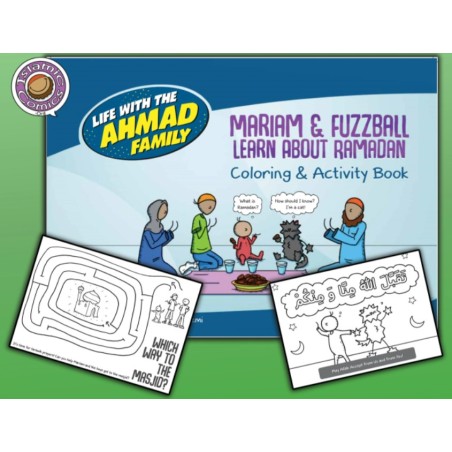  
Mariam and Fuzzball Learn About Ramadan – Coloring and Activity Book
The month of Ramadan is here and the Ahmad Family is VERY excited!
Except for Mariam and Fuzzball. They don't know what Ramadan and fasting is!
Join Mariam and Fuzzball as they learn about Ramadan, the Qur'an and fasting!
This activity book is full of lots of fun activities to help kids learn about the holy month of Ramadan!
Author

Absar Kazmi

Illustrator

Absar Kazmi

Publisher

Halal Edutainment House

Date Published

N/A

Total Pages

24

Type

Activity Book
E-book

ISBN-13

N/A

Aisha's Rating

N/A

Possible Issues

Unreviewed

Reviewed

Unreviewed
8 other products in the same category: