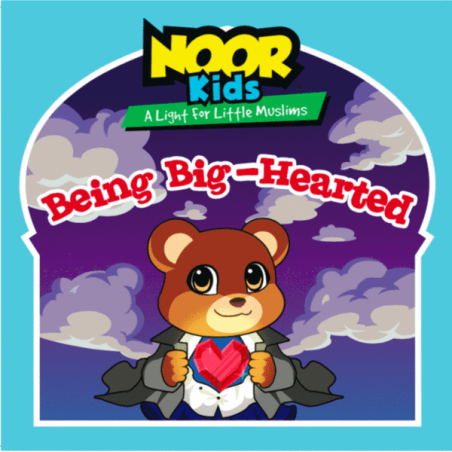  
Noor Kids: Being Big Hearted
Author

Noor Kids

Illustrator

Noor Kids

Publisher

Noor Kids

Date Published

N/A

Total Pages

N/A

Type

Comic Book
Picture Book

ISBN-13

N/A

Aisha's Rating

N/A

Possible Issues

Unreviewed

Reviewed

Unreviewed
Our Review
Synopsis:
In the first story, Giving in Goodness, sign-up is open for an after-school archery class, and Amira is the only student who doesn't join. What could be the reason?
Find out how Amin finds out and does everything he can to help.
In the second story, Show-off Shireen, Special Assistant Ranger Shireen is in charge of giving out badges to the Junior Rangers visiting Elephant Caverns National Park. When the badges run out, Shireen has to make a difficult choice. 
Find out what happens next!
8 other products in the same category: