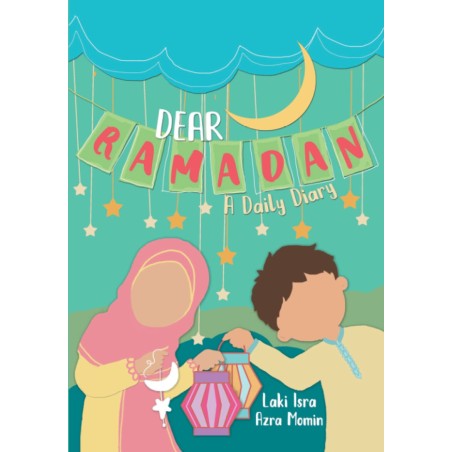  
Dear Ramadan: A Daily Diary
Dear Ramadan,
We welcome you with joy and gratitude!
Dear Ramadan A Daily Diary- gives your children a place to preserve their Ramadan moments through colourful daily entries, while teaching them important facts about this beautiful month in a fun and interactive way.
This is a very interactive learning tool, illustrated with lots of child centric images and very easy language, that explains fun facts about Ramadan, and also encourages children to think about their own thoughts and behaviour. There is space for them to document daily activities, goals and good deeds which will promote positivity, gratitude and mindfulness.
With activities for you and your child to enjoy everyday, go ahead and share the blessings of this wonderful month with each other.
Dear Ramadan
We Love You!
Author

Laki Isra

Illustrator

Azra Momin

Publisher

N/A

Date Published

02/27/2022

Total Pages

82

Type

Activity Book

ISBN-13

978-1999782054

Aisha's Rating

N/A

Possible Issues

Unreviewed

Reviewed

Unreviewed
8 other products in the same category: