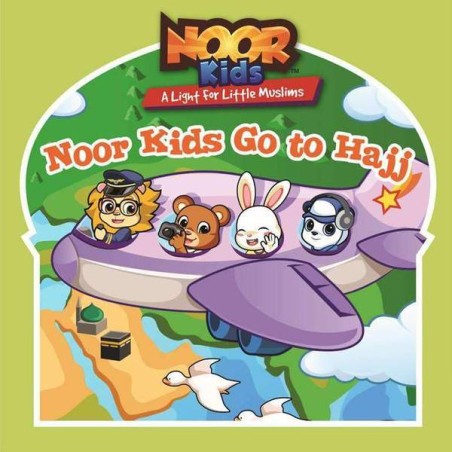  
Noor Kids: Go To Hajj
See more details at www.noorkids.com
https://noorkids.com/products/noor-kids-go-to-hajj
Author

Noor Kids

Illustrator

Noor Kids

Publisher

Noor Kids

Date Published

2011

Total Pages

28

Type

Comic Book
Picture Book

ISBN-13

N/A

Aisha's Rating

N/A

Possible Issues

Unreviewed

Reviewed

Unreviewed
Our Review
Synopsis:
In the first story, In Allah's Orbit, Asad draws a parallel between the planets rotating around the sun with pilgrims doing Tawaaf around the Kaa'ba – internalizing a belief that Allah (SWT) is the center of our lives.
In the second story, Lost & Found, Amira learns about the power of prayer as she asks for Allah (SWT) for help when she is lost – taking a page from the story of Lady Hajar and Baby Ismail in Mecca.
This book also features an Islamic Invention, a spotlight on the Cave of Hira, a recipe from Chef Yvonne from MyHalalKitchen & much more!
8 other products in the same category: