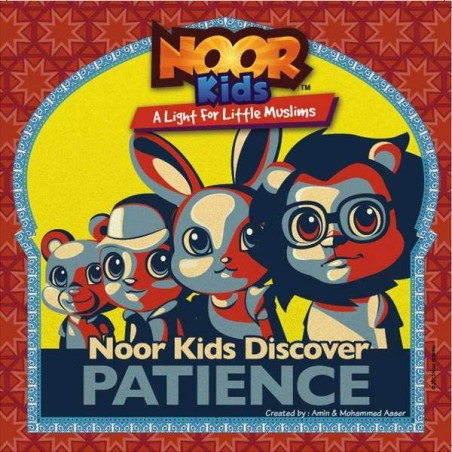  
Noor Kids: Discover Patience
Author

Noor Kids

Illustrator

Noor Kids

Publisher

Noor Kids

Date Published

2012

Total Pages

28

Type

Comic Book
Picture Book

ISBN-13

N/A

Aisha's Rating

N/A

Possible Issues

Unreviewed

Reviewed

Unreviewed
Our Review
Synopsis:
In the first story, Patiently Painting, Shireen internalizes a lesson on humility as she realizes that others, including Allah (SWT), possess knowledge that she doesn't.
In the second story, Racing Rage, Asad appreciates a lesson on the justice of Allah (SWT) when he has the opportunity to take revenge.
This book also features a spotlight on the metamorphosis of caterpillars and much more!
8 other products in the same category: