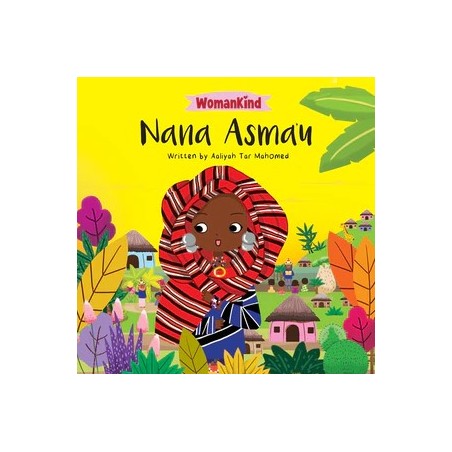  
Nana Asma'u
Stories of Muslim women who made history, The spectacular woman who created the world's first University.
WomanKind is a Historical biography series for children featuring Muslim women who changed the world. 
Nana Asmau is the notable founder of the Yan Taru movement, a system of travelling teachers that transformed education in Western Africa in the 19th Century.
Author

Aaliyah Tar Mahomed

Illustrator

N/A

Publisher

Ahlan Kids

Date Published

10/10/2021

Total Pages

16

Type

Picture Book

ISBN-13

9781838000844

Aisha's Rating

N/A

Possible Issues

Unreviewed

Reviewed

Unreviewed
8 other products in the same category: