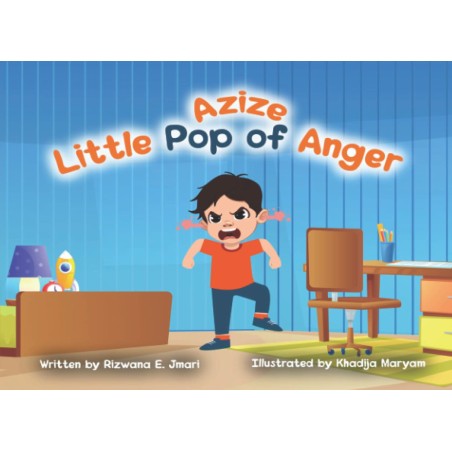  
Azize: Little Pop of Anger
When things don't go as he wishes, Azize gets frustrated. He reacts with an explosion of anger. But this isn't the way. What should he do with his angry feelings?
Azize Little Pop of Anger by Rizwana E. Jmari is a helpful tool for parents on guiding their children to have self control and do the right thing when they find themselves getting angry.
With colourful illustrations and a rhyming text, this book features a variety of common situations where children might get angry.
Everyone gets angry. But knowing how to act when you are angry is an important lesson for any child to learn!
Perfect for story time, this book playfully introduces basic faith concepts about anger management in Islam and makes an excellent gift.
Author

Rizwana E. Jmari

Illustrator

Khadija Maryam

Publisher

Independently Published

Date Published

04/21/2021

Total Pages

48

Type

Picture Book

ISBN-13

979-8742155249

Aisha's Rating

N/A

Possible Issues

Unreviewed

Reviewed

Unreviewed
8 other products in the same category: