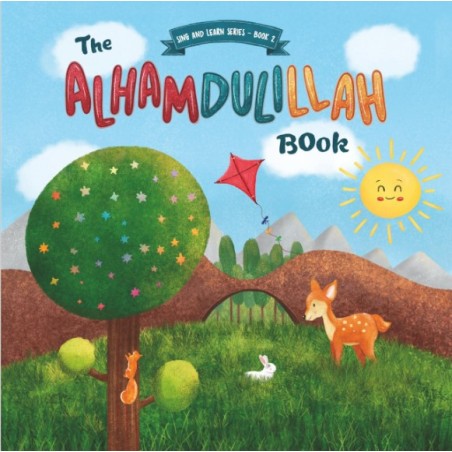  
The Alhamdulillah Book
Allah's glory can be seen all around in the beauty of nature.
The Alhamdulillah Book takes you on a soothing walk through nature, to look around and consciously acknowledge the splendor of Allah's creation. It prompts you and your child to connect the things you experience to the word Alhamdulillah, a word that has an immense depth of meaning. The colorful visuals encourage exploration and mindfulness, while inculcating the habit of remembering and thanking Allah.
These are the first Islamic Multimedia Books, with a song video included.
Author

Mehnaz Anshah
Sadia Anwar
Tayyaba Anwar

Illustrator

N/A

Publisher

Bismillah Buddies

Date Published

07/12/2020

Total Pages

14

Type

Board Book

ISBN-13

9789948377313

Aisha's Rating

N/A

Possible Issues

Unreviewed

Reviewed

Unreviewed
8 other products in the same category: