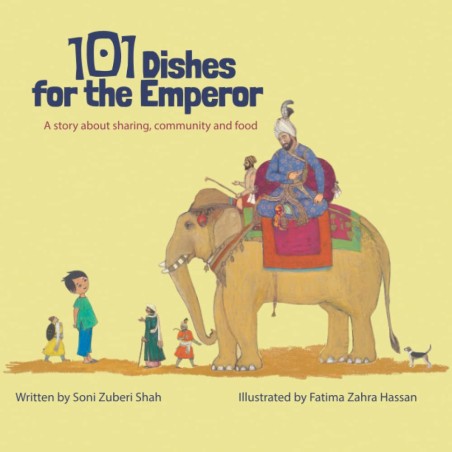  
101 Dishes for the Emperor: Inspired by a true story of sharing, community and food
Food-loving Anwar lives with his mum, Paro, in a humble village in India.
One day, the Great Emperor and his caravan of people are passing by.
What happens when Anwar dares to invite the mighty Emperor to dinner - and accidentally all his followers too?
No matter how frantically Paro chops more onions, mixes more spices and pours more water into her dal, it JUST isn't enough…
Can Anwar save the day?
Inspired by a true story of sharing, community and food
Illustrated in a unique style that mixes contemporary and traditional Mughal miniature painting.
Author

Soni Zuberi Shah

Illustrator

Fatima Zahra Hassan

Publisher

101 Books

Date Published

05/14/2022

Total Pages

36

Type

Picture Book

ISBN-13

978-1739660215

Aisha's Rating

N/A

Possible Issues

Unreviewed

Reviewed

Unreviewed
8 other products in the same category: