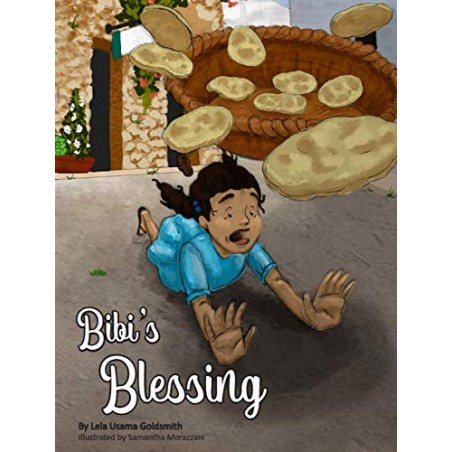  
Bibi's blessings
An intricately woven story about finding the hidden blessings in everything that happens! Mwana lives in Lamu with her grandmother, Bibi. Bibi makes the best mofa bread on the island, and Mwana sells them at the market. After she trips on a stone and drops all the mofas that Bibi made, Mwana is sad and disappointed. She can't sell them anymore! Bibi tells her there are blessings in everything that happens, but will Mwana be able to see them?
Author

Lela Usama Goldsmith

Illustrator

Samantha Morazzani

Publisher

Ruqaya's Bookshelf

Date Published

01/01/2019

Total Pages

36

Type

Picture Book

ISBN-13

978-1989079089

Aisha's Rating

N/A

Possible Issues

Unreviewed

Reviewed

Unreviewed
Our Review
Coming Soon Inshallah!
Other Reviews:
Read Aloud by the Author on Youtube
8 other products in the same category: