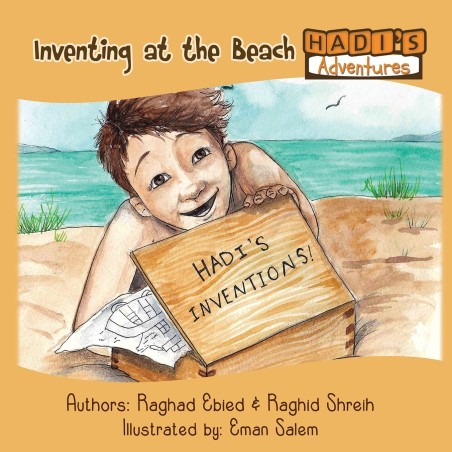  
Hadi's Adventures: Inventing at the Beach
Inventing at the Beach is part of a series called "Hadi's Adventures", through which we aim to achieve the following goals:
Encourage children to develop critical thinking skills and think creatively in order to proactively solve problems, to work hard, and to think scientifically. This is accomplished using an inquiry based approach, through sharing the stories and experiences of children who solve problems they face in their daily lives by taking positive action. There are inquiry based questions included at the end of the book to promote further exploration and problem solving skills.
Promoting character education through the story by incorporating values such as compassion, gratitude, generosity, etc.
Author

Raghad Ebied
Raghid Shreih

Illustrator

Eman Salem

Publisher

Destination Excellence

Date Published

03/08/2017

Total Pages

20

Type

Picture Book

ISBN-13

978-0995908604

Aisha's Rating

N/A

Possible Issues

Unreviewed

Reviewed

Unreviewed
8 other products in the same category: