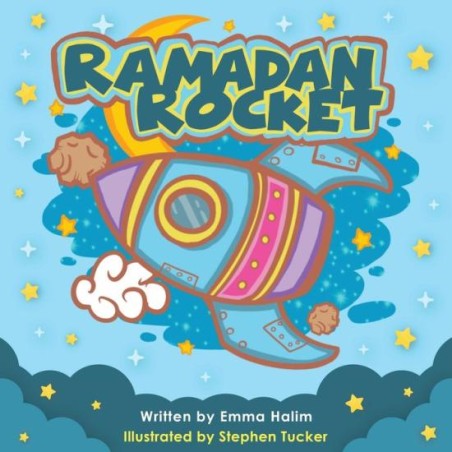  
Ramadan Rocket
Let's get in the Ramadan spirit! Woo Hoo!
Ramadan Rocket is a light hearted tale about a boy on a quest to find the Ramadan Moon.
It explores themes of friendship, sharing and teamwork in an imaginative and at times, funny way!
Tailored for Muslim children, this story includes positive speech and role models.
Fun illustrations, which contain no faces, help engage young readers throughout.
A top-notch book for inside Ramadan and out inshaAllah!
Author

Emma Halim

Illustrator

Stephen Tucker

Publisher

Behind The Riverbank Book

Date Published

01/26/2022

Total Pages

36

Type

Picture Book

ISBN-13

978-0646854304

Aisha's Rating

N/A

Possible Issues

Unreviewed

Reviewed

Reviewed
Our Review
Currently Unavailable
Other Reviews:
8 other products in the same category: