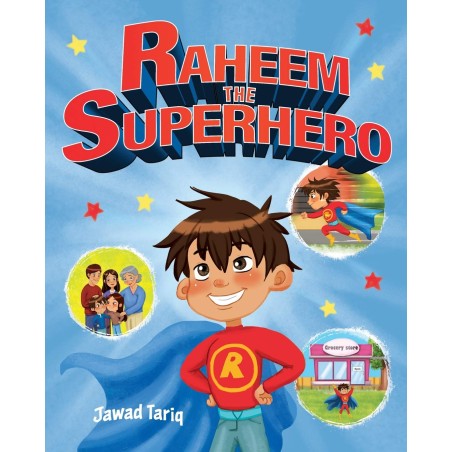  
Raheem the Superhero
Incredible strength, lightning speed, x-ray vision and the ability to fly are just some of Raheem's favourite superhero abilities! 
Every superhero needs them,right? You can't save the day without them? Right???? That's what makes a SUPERHERO a superhero, rightttttt? Raheem seems to think so.
From the author of "Raheem and his Magic Shoes," comes a story about Raheem's wish for superhero powers so he can help save the day.  This book helps empower kids, with the understanding that they have their own special powers and shares a meaningful message, that parents and children will enjoy.
Author

Jawad Tariq

Illustrator

N/A

Publisher

Independently Published

Date Published

07/11/2020

Total Pages

25

Type

Picture Book

ISBN-13

979-8648030237

Aisha's Rating

N/A

Possible Issues

Unreviewed

Reviewed

Unreviewed
Our Review
Currently Unavailable
Other Reviews
8 other products in the same category: