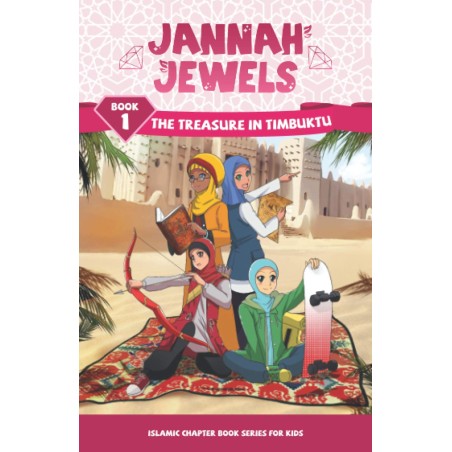  
Jannah Jewels: Courage in Cordoba (Book 5)
Meet Fatima from Madrid, Aisha al Qurtubiyya the Poet, & Lubna of Cordoba in the Award-Winning Original Chapter Book Series for Muslim Kids!
In the fifth book of the Jannah Jewels Adventure Series, a small mistake creates a costly consequence! The Jannah Jewels must find not one but two artifacts!
In this jam packed Jannah Jewels' book, the Jewels must collect clues from Fatima al Mayriti, a famous astronomer, Aisha al Qurtubiyya, a celebrated Poet, and Lubna of Cordoba, an impressive mathematician from the 10th century!
Can the Jannah Jewels get un stuck out of Spain and continue their quest for peace on Earth?
Author

N. Rafiq
S. Karim

Illustrator

N/A

Publisher

Gentle Breeze Books

Date Published

08/24/2015

Total Pages

104

Type

Middle Grade

ISBN-13

978-0986720888

Aisha's Rating

N/A

Possible Issues

Unreviewed

Reviewed

Unreviewed
8 other products in the same category: