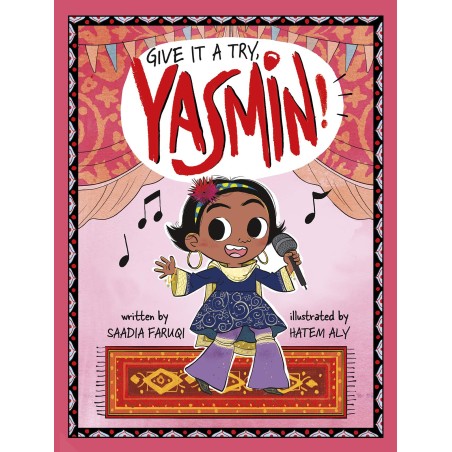  
Give It A Try Yasmin!
In this fun collection of four new Yasmin stories, Yasmin tackles every challenge she faces with her head and her heart! Whether she's helping to solve a recycling problem at school, trying to avoid a science fair fiasco, searching for a favorite lost book, or gathering her courage to join in the fun, Yasmin is always willing to give it a try!
Author

Saadia Faruqi

Illustrator

Hatem Aly

Publisher

Capstone / Picture Window Books

Date Published

02/01/2021

Total Pages

96

Type

Early Chapter Book

ISBN-13

978-1515883944

Aisha's Rating

N/A

Possible Issues

Unreviewed

Reviewed

Unreviewed
Our Review
Coming Soon Inshallah!
Other Reviews:
-
8 other products in the same category: