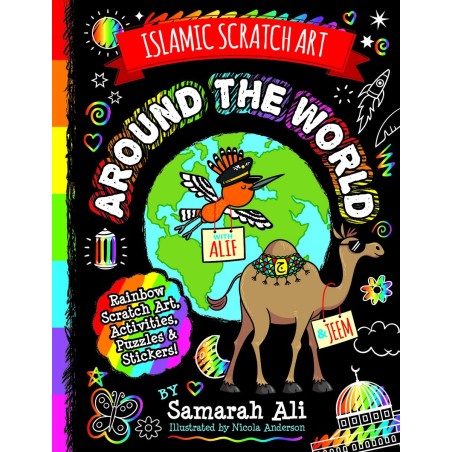  
Islamic Scratch Art: Around the World
The world's first Islamic scratch art book! Learn more about Makkah, Madinah, Al-Aqsa, Zam-Zam, Salah, Quran and Jannah.
Filled with fun activities, including design your own prayer mat, draw your dream house in Jannah, word search wisdom, path to pray, Masjid maze and more
8 black-coated scratch-off art board pages, all with amazing rainbow colours to discover
8 short stories to learn about Islam
15 pages of Activities and 1 Sticker Sheet
Includes wooden stylus for drawing!
Author

Samarah Ali

Illustrator

Nicola Anderson

Publisher

Independently Published

Date Published

2021

Total Pages

N/A

Type

Activity Book

ISBN-13

N/A

Aisha's Rating

N/A

Possible Issues

Unreviewed

Reviewed

Unreviewed
Our Review
Currently Not Available
Other Reviews:
2 other products in the same category: