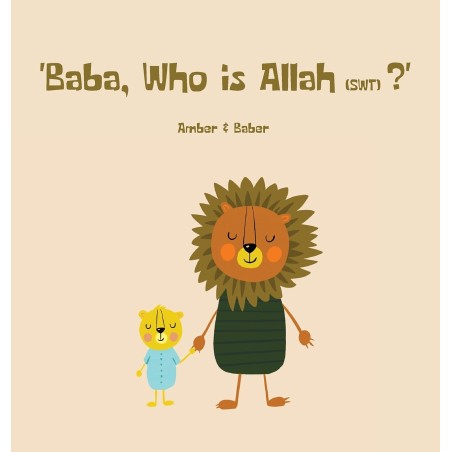  
Baba, Who is Allah (swt)?
Little Lion is a curious character who is eager to learn more about the basics of Islam. He represents our beautiful younger generation who has lots of questions and want simple and child-friendly answers to understand Islam.
Baba Lion is the wise character, representing the Muslim parent, who is determined to explain Islam in a simple, understanding and loving way. He answers all the questions with the right knowledge of Islam and customizes it to a level of a child's understanding.
The first book 'Baba, who is Allah (SWT)?' is a story where Little Lion doesn't want to hear his usual bedtime stories, instead he asks Baba Lion to take him on a journey to answer his question: 'Baba, Who is Allah (SWT)?'
Author

Baber Khan

Illustrator

Amber Khan

Publisher

Amber and Baber

Date Published

06/11/2021

Total Pages

48

Type

Picture Book

ISBN-13

978-9083162508

Aisha's Rating

N/A

Possible Issues

Unreviewed

Reviewed

Unreviewed
8 other products in the same category: