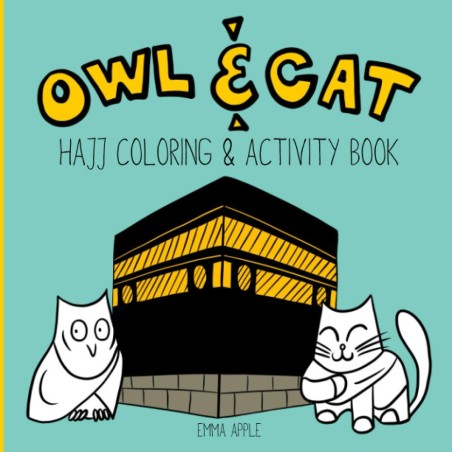  
Owl & Cat: Hajj Coloring & Activity Book
Owl & Cat are going on hajj, and taking you with them! This color and activity companion to our day-by-day guide Owl & Cat Go To Hajj, will give your little ones interactive games, coloring, and educational activities to keep them engaged and busy during this Hajj and Eid season.
From the best-selling Owl & Cat Muslim picture book series. Owl & Cat are perfect for multicultural homes, classrooms, and libraries (they promise they won't drop fur or feathers).
Including: Hajj themed mazes, help Owl & Cat get to the Kaaba in Mecca. Islamic and Arabic educational activities. Draw Owl & Cat. Islamic word games. And a whole lot more fun with Owl & Cat.
Author

Emma Apple

Illustrator

Emma Apple

Publisher

Little Moon Reads

Date Published

08/07/2019

Total Pages

36

Type

Picture Book

ISBN-13

978-0473490706

Aisha's Rating

N/A

Possible Issues

Unreviewed

Reviewed

Unreviewed
8 other products in the same category: